'The Abyssinian Difficulty': A Victorian Expedition
---
More talks
– More about John – Books and how to order – Some impressions
Come to a talk! – Contact details – Email John now – Intro and main menu
---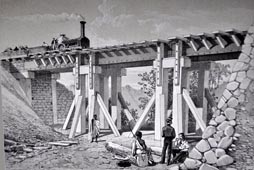 Expedition bridge
'The Abyssinian Difficulty': A Victorian Expedition
In 1868 the British government mounted an extraordinary mission to rescue a clutch of European hostages in the Ethiopian highlands. They built a Red Sea port, then a railway across the coastal plain, and finally imported 44 Indian elephants and commissioned 26,000 local people to serve the soldiers and carry their heavy artillery into the heart of Africa.
A hundred and fifty years later, John will follow in their footsteps and look at the changes that have swept through Eritrea and Ethiopia in the intervening years. He says, "I'm very excited about going back to Africa. This will be a chance to think about how Europe's relations with Eritrea and Ethiopia have moved forward, but most of all about how far we still have to go."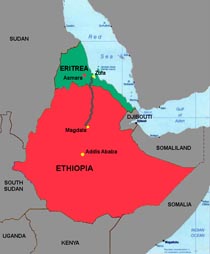 On the march
Come to a talk!
---
Book now for his new slide/sound show, available from October 2018.
---
Back to top
– More talks – More about John – Books and how to order – Some impressions
Come to a talk! – Contact details – Email John now – Intro and main menu