Final update: 8th October 2015
---
More talks
– More about John – Books and how to order
Some impressions – Contact details – Email John now – Intro and main menu
---
Russia's Secret Corners intro – First update – Previous update – Come to a talk!
In September I crossed the mountains to the North Caucasus republics.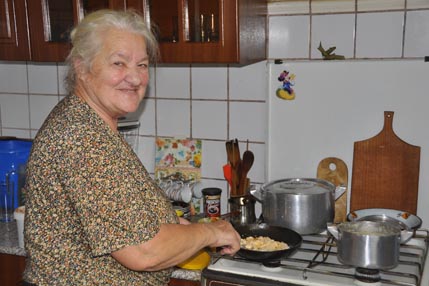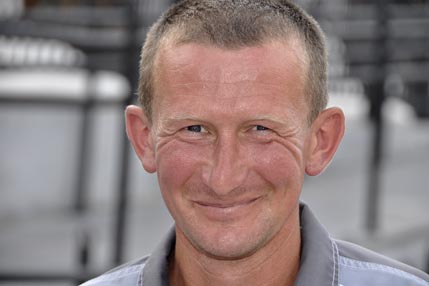 Despite a violent recent past, the warmest welcomes of my whole trip were waiting for me in North Ossetia and Ingushetia. Western governments post warnings about the region, so they don't get many visitors, but I felt absolutely safe among these lovely people.

And of course there's the stunning scenery and terrific food! (Click any photo to enlarge.)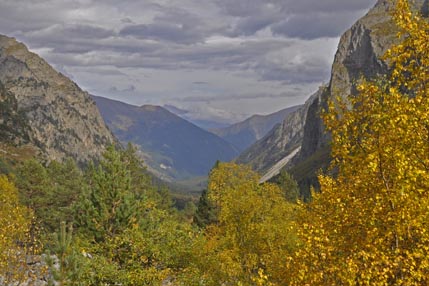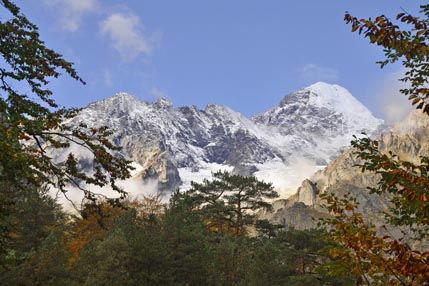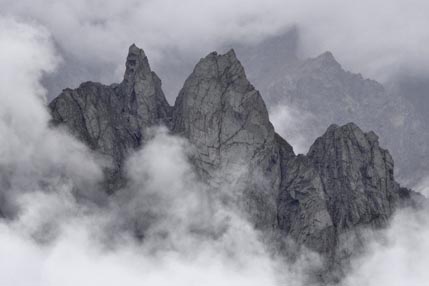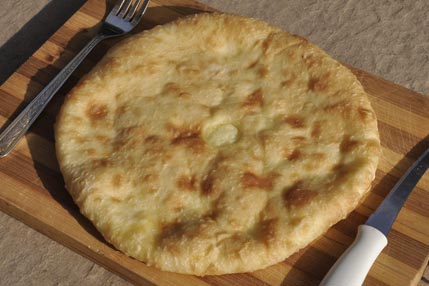 Tragedy struck North Ossetia in 2004, when Ingush and Chechen terrorists attacked School No. 1 in the sleepy town of Beslan. More than 1,100 staff and children were held hostage. By the end of the three-day siege 385 had been murdered, some of them in the most vicious ways imaginable. A hundred and eighty-six of the victims were pupils.

Beslan is a real backwater. Elderly men relax in the sunshine; children laugh and joke together as they walk home from school. It seemed to me that nowhere could have been a less likely target.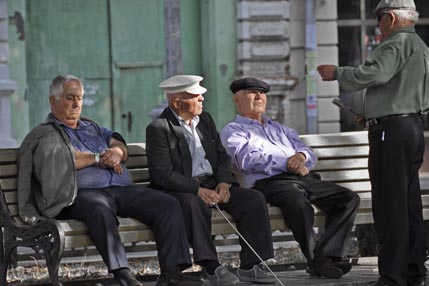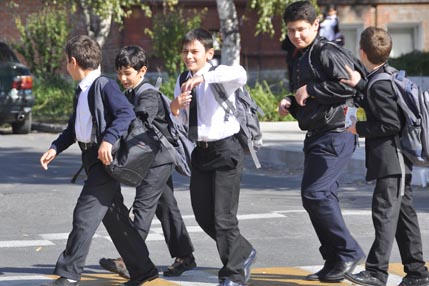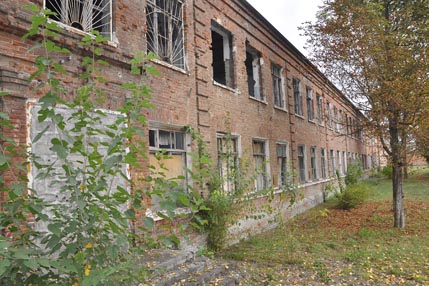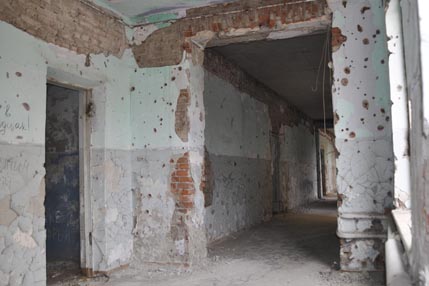 Eleven years later, families still come to grieve.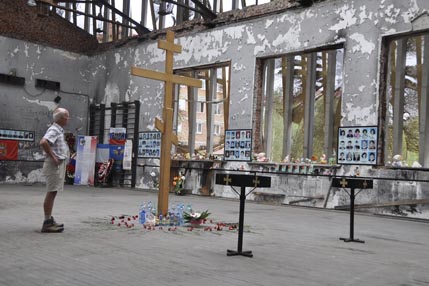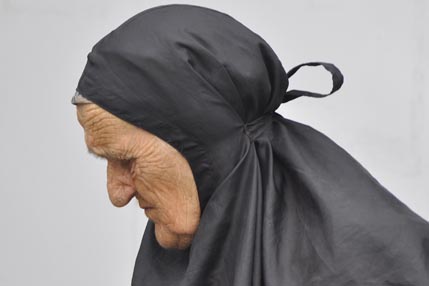 The South Ossetian authorities said a firm no to my idea of going there, so from North Ossetia I carried on east to Ingushetia, where for the first time on this trip I found myself among Muslims.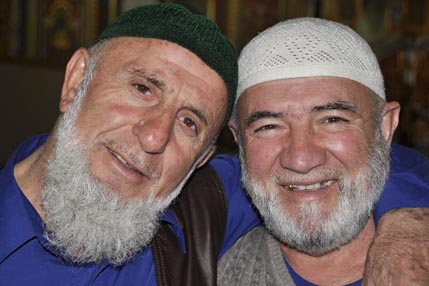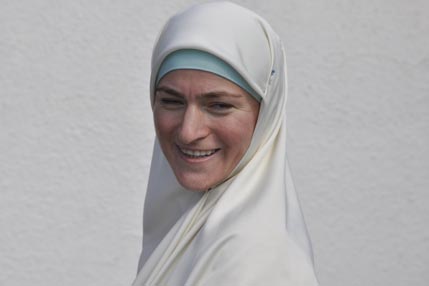 Their friendliness and generosity completely took my breath away. One day I'll definitely come here again; but for now time was running out, and I turned back to the mountains. Stallholders in the tiny market below couldn't believe I wanted to buy some of their cheese.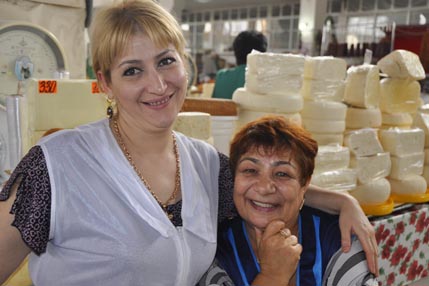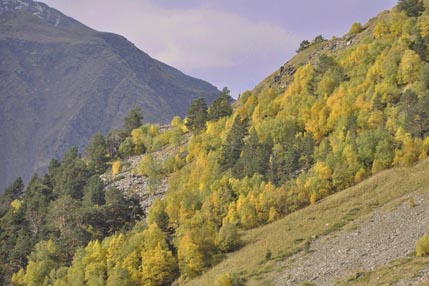 The North Caucasus are certainly dramatic, but signs remind walkers of the continuing tension between Russia and Georgia.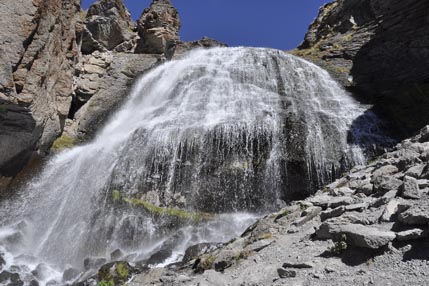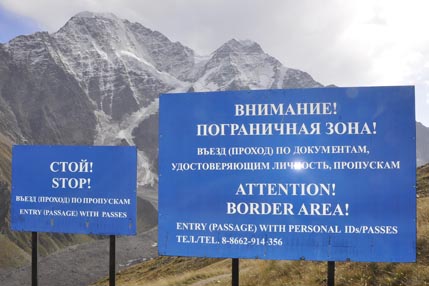 Strange vehicles started to offer me lifts.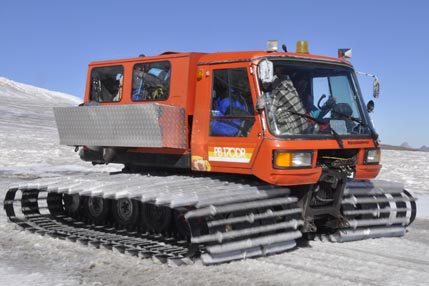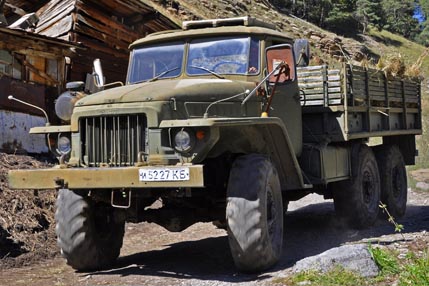 Finally I reached Mount Elbrus. To the south, a sea of ice; to the north, the twin summits of Europe's highest mountain. Winter was coming on quickly. It was time to go home.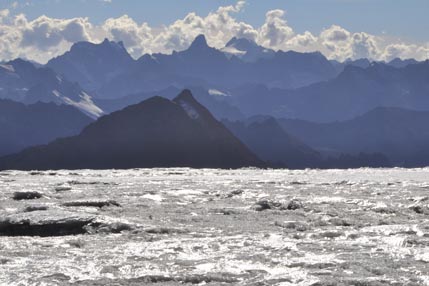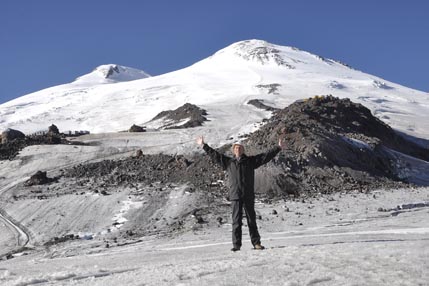 In the last five months I've had a really privileged insight into this corner of Europe and its kind and gentle people. Many have suffered terribly, losing family and friends and often being uprooted from their homes. But the stories they tell are heartwarming and full of hope. These are survivors. The battle of wills between Russia and the West will certainly continue. And whatever the outcome, the amazing men and women I've met will take it in their stride, stoically and with surprising humour, as I can see they always have.


This is the last 'Russia's Secret Corners' update. John returned to the UK on 9th October 2015.
Other updates
31st May 2015 – 25th June 2015 – 22nd July 2015 – 20th August 2015 – 14th September 2015
First update – Previous update
Come to a talk!
---
Book now
for this slide/sound show.
---
Back to top
– More talks – More about John – Books and how to order – Some impressions
Come to a talk! – Contact details – Email John now – Intro and main menu