Update 4: 29th August 2013
---
More talks
– More about John – Books and how to order
Some impressions – Contact details – Email John now – Intro and main menu
---
Balkans intro
– First update – Previous update – Next update – Final update – Come to a talk!
We remember Kosovo for the brutal exterminations and expulsions of 1999, which led to NATO's intervention and eventually to Kosovo's independence. Not surprisingly, many Kosovars remain deeply traumatised by those events – and they are adamant about who to thank for the outcome.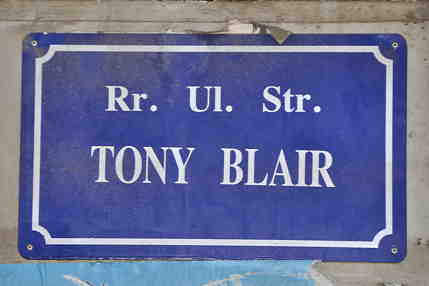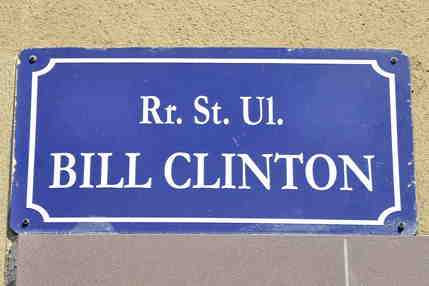 Less well known is the predicament of the country's Serbs, who resolutely reject the new state and have blockaded the bridge between the two communities in the city of Mitrovica.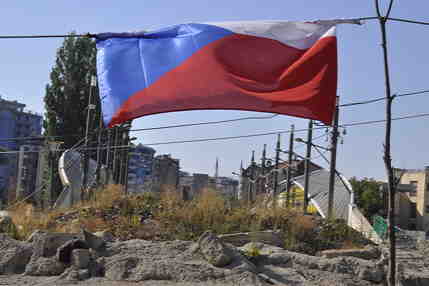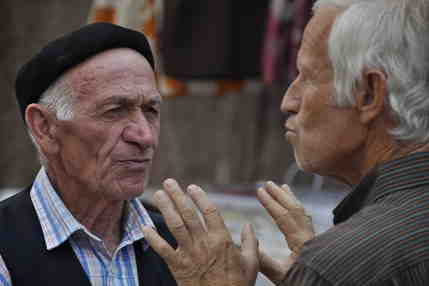 Tensions run high on both sides, while an international KFOR team keeps an unsteady peace.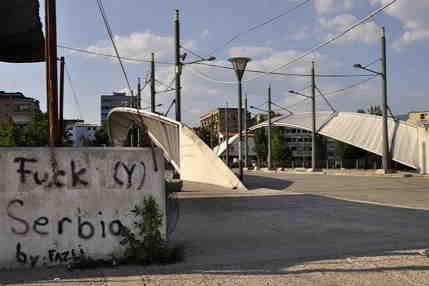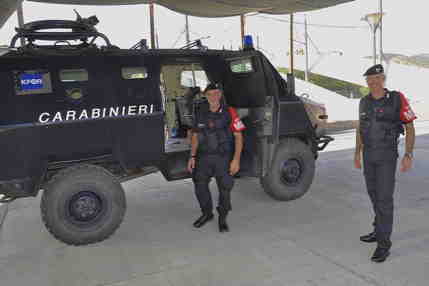 Elsewhere in Kosovo, people are rebuilding their houses and their lives. The 'Newborn' sculpture in the capital Prishtina says it all. Here I sensed a cautious but real optimism.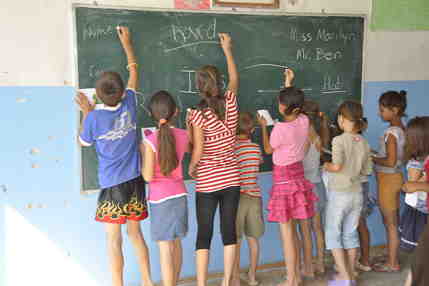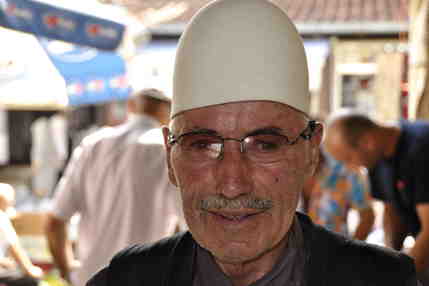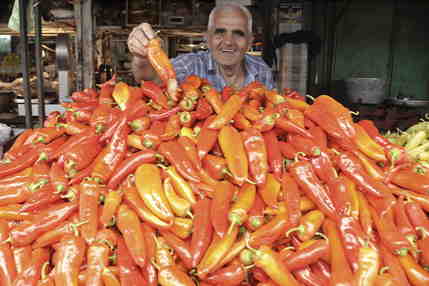 In mid-August I crossed into North Macedonia, the southernmost part of the former Yugoslavia, whose capital Skopje was flattened by a catastrophic earthquake fifty years ago.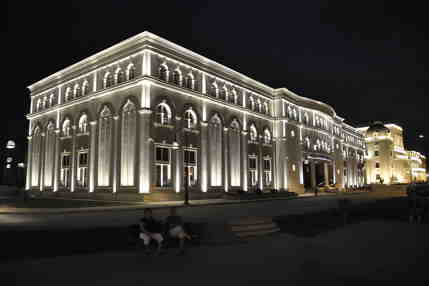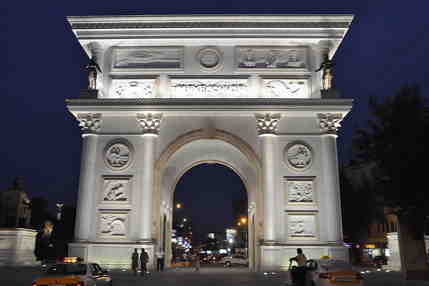 The rebuilding certainly hasn't been half-hearted. If triumphal arches and Doric columns aren't your cup of tea, you can marvel at larger-than-life characters from Macedonian history and mythology, all in gallant pose.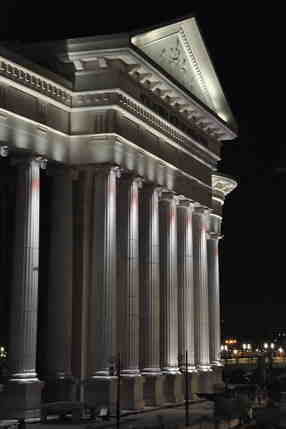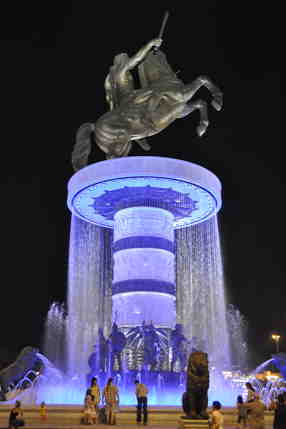 Away from the capital this is a country of soaring mountains and crystal lakes, and I made the most of it. Can you spot my tent in the left-hand picture below? (Click to enlarge.)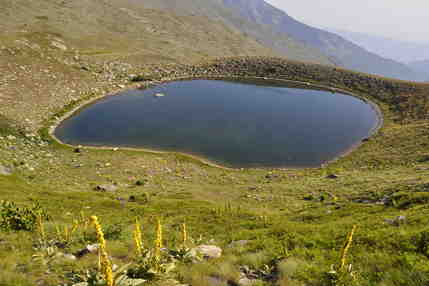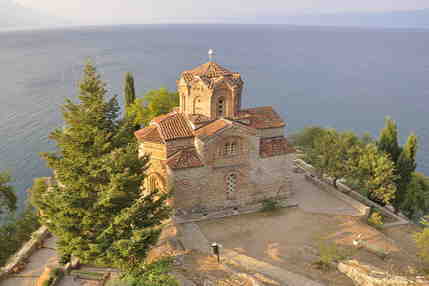 From there I turned west to southern Albania and the old Ottoman cities of Berat and Gjirokastra. Gjirokastra has an especially violent history: in the last century it was conquered in turn by Greece, Albania, Italy, Germany, and finally Albania again.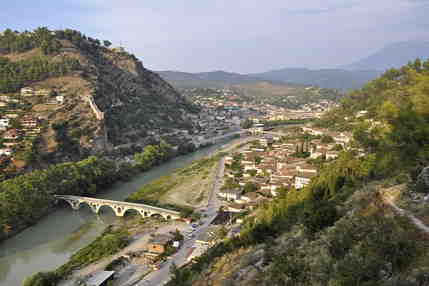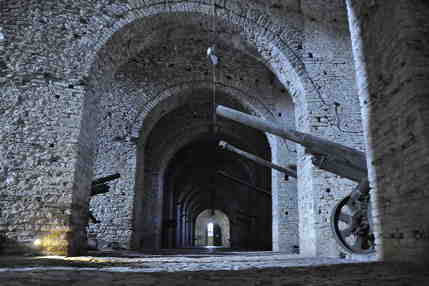 Since emerging from communist isolation, Albania has developed at a truly dizzying speed. Among its many colourful and inspiring characters, the ones below perhaps sum up the pace of change.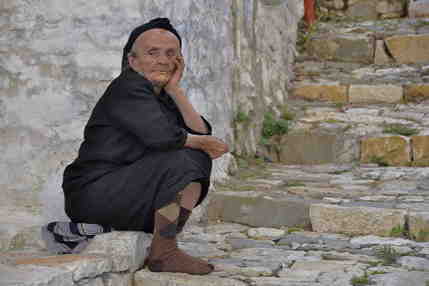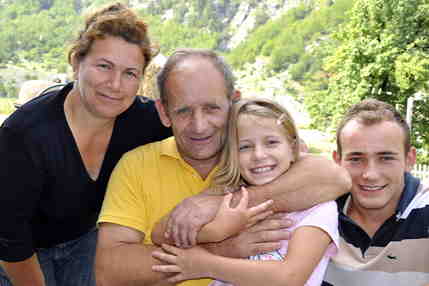 Next week I'll reach the Pindos Mountains in northern Greece, then cross into Bulgaria where it'll be yet more high-altitude walking as I head towards Turkey. Watch this space for a Greek–Bulgarian update in September!
Other updates
15th June 2013 – 10th July 2013 – 5th August 2013 – 20th September 2013 – 10th October 2013
First update
– Previous update – Next update – Final update
Come to a talk!
---
Book now
for this slide/sound show.
---
Back to top
– More talks – More about John – Books and how to order – Some impressions
Come to a talk! – Contact details – Email John now – Intro and main menu