From Georgia to Afghanistan and China
---
More talks
– More about John – Books and how to order – Some impressions
Come to a talk! – Contact details – Email John now – Intro and main menu
---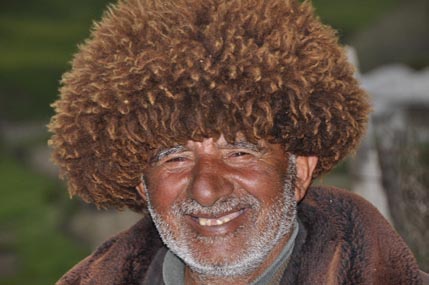 Caucasus farmer
In an exciting sequel to his 2009 Middle East trip, John set out in 2011 to follow a spectacular branch of the Silk Road from the Caucasus across the Caspian Sea to Samarkand. He then turned south-east to explore the High Pamirs of Tajikistan and Afghanistan – a region well-known to Marco Polo – before finishing in Kashgar, China's so-called 'Crossroads of Asia'.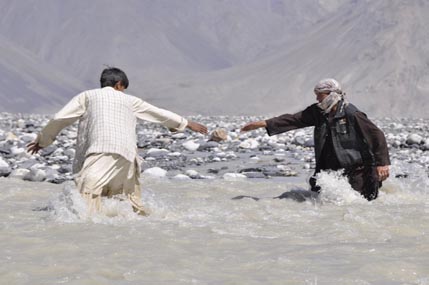 Afghan river crossing
"It was a treat to be given such an insight . . . not least through your wonderful photographs."
(Hereford Oxford Society at the Cathedral School)
Follow John's journey as it happened through his monthly updates:
4th May 2011
– 30th June 2011 – 27th July 2011 – 31st August 2011 – 22nd September 2011 – 13th October 2011
First update
– Last update
Come to a talk!
Read or listen to John's From Our Own Correspondent piece about Afghanistan for BBC Radio 4.
---
Book now
for this slide/sound show.
View details of talk

(Right-click to download)
---
Back to top
– More talks – More about John – Books and how to order – Some impressions
Come to a talk! – Contact details – Email John now – Intro and main menu